Thursday, February 28, 2013
I found a VERY cute and fun "new?" site yesterday. Moms of girls... you may want to check this out!
FAB Kids is a site that has their own line of very cute and fun (and fashionable!) clothes for girls in sizes 2-12. What's very different is that on the 15th of each month they come out with a whole new selection and will send you their picks for what your child/children who you've registered would like. Each child you create a profile for on your account will have some questions for you to answer about what type of clothing they enjoy wearing and the outfit ideas sent your way each month are based on those answers. That does NOT mean you have to buy something each month, nor does it mean you have to buy from the outfits they select for you, you can buy from any outfits in their monthly wardrobe. Outfits cost $39.95 each, with FREE shipping and returns if needed. BUT, the best is that your first purchase is marked down $20 so you can purchase one outfit for just $19.95, which to me is a pretty good deal! The clothes are made by them and are only found there. Outfits consist of three pieces and are very cute and kid friendly! Worth checking out at least! :) No obligation at all.
I think this is my current favorite!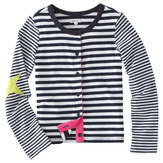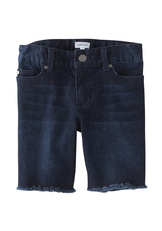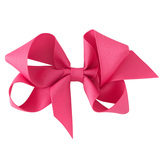 If you're intrigued you can check them out HERE.
Do keep in mind that when you make your first purchase you are a "member." New outfits and a selection for you to peruse comes out on the 15th of each month. You can cancel your membership, or you must either choose an outfit or click "Skip this Month" or you will be charged for an outfit and it will show up as a credit on your account.